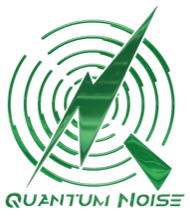 FOR IMMEDIATE RELEASE (June 21st 2018)

Quantum Noise Records Presents:

Miss Vanjie: "I'm Vanjie"

June 21, 2018
Ru Paul's Drag Race season 10 contestant, Vanessa Vanjie Mateo (Miss Vanjie) today releases her first official single "I'm Vanjie." With a definite nod to the voguing ballroom scene, this piano driven 90's house track by DJ Paulo Ramirez, veteran producer Darren Burgos, and the ratchet queen of LA Cake Moss, is sure to enter-taint fans across the globe. "I'm Vangie" hits you hard on the drops, and is packed with musical and vocal hooks. With a "magnifique" bridge/end build so fierce, you're head might pop, and you're tongue just might do the same! With some of the funniest lyrics ever written for a drag release (by Cake Moss), "I'm Vanjie" will have you rapping, snapping and tongue popping along to more than just "Miss Vanjie X3!" Available in iTunes starting June21st, and all other shops and streaming services shortly after. Look for the remix EP to follow in a few weeks.

For more information contact:


Quantum Noise Records
info@quantumnoiserecords.com
562–726-4508